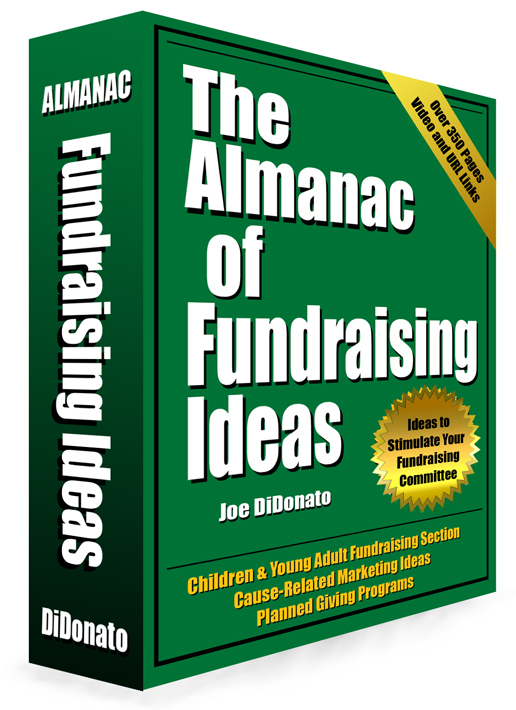 List Price: $14.95
Discounted Price: $11.57

Gift Certificates are available when you check out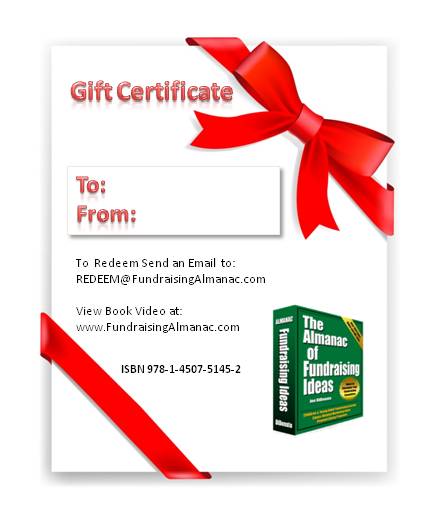 | | |
| --- | --- |
| Potential Revenues: | $$$$ |
| Revenue Source: | Purchase of a rubber duck entry |
| Advertising: | Social media, posters, flyers, direct mail, press releases, media ads, your internet site, all communications |
| Equipment/Supplies: | Rubber or plastic ducks |
| Partners: | Area businesses, restaurants, banks, and support clubs like Kiwanis |
| Volunteers Needed: | People to sell ducks, organizers of the event, duck herders, people to sell sponsorships, website help |
How It Works:
This is a fun race to watch, as well as a terrific fundraiser. You'll need a quantity of rubber ducks, and a moving body of water. Rubber ducks can be purchased at places like www.OrientalTrading.com for around $.50/each. As this event has been around for a while, you can actually purchase "cause rubber ducks" that come in shades of pink with cause ribbons on their chests. A company that will do the whole thing for you is www.game-fundraising.com.
Decide how many ducks you think you can sell, and price them at $5 or $10 each. However, you're not actually going to sell the ducks - just a number associated with a duck. Each duck is marked with a different number, using a permanent marker. Keep track of the purchasers and the number of the duck they 'buy.' Make sure that you get everyone's name, address, email, and telephone number so that you can contact the winners, as well as sell to all of this year's purchasers in your second year. All of the ducks remain in your possession for the big race.
Pick a starting location. The day of the big race, all of the ducks are dropped - simultaneously - into the water. You may need to find a low bridge over the body of water, or use the back of a large boat. Use big containers or garbage bags for the simultaneous water drop.
Use volunteers in kayaks, boats, or canoes to free "trapped ducks," as well as to call out the ducks in the lead. If you can equip these "duck herders" with a cell phone, they can call in ducks in the lead to an on-shore announcer who can narrate the event.
The finish line will be one of your challenges, as that's where the winning duck has to be determined. Groups have used a variety of ways to do this, but constructing a 'funneled' finish line seems to work best. One way is to use long tubular swimming pool floats, called 'noodles,' and connect them together with ropes. Drive four stakes into the stream to provide a way of attaching the 'noodles' in a 'V' configuration. Create a small opening at the base of the 'V' where only one duck can slip through at a time. Make sure you have several "duck herders" to determine the winners and to collect the ducks for next year.
Decide on prizes and amounts that will entice participation. Some of the races that have been around for a while offer prizes totaling $10,000. That takes a lot of entries. On August 31, 2008, the Great British Duck Race was held near Hampton Court Palace, London. An estimated 250,000 blue plastic ducks were used. The largest race in the United States benefits the Freestore Foodbank in Cincinnati, Ohio. Over 100,000 ducks are raced to raise money for the organization.
Ideas to Consider:
Check with your State Attorney General's office about rules and laws regarding a charity race of this sort. Selling the ducks over the internet may be allowed. If that's the case, the internet will greatly increase your sales. Use all of the social media networks to get the word out: Twitter, Facebook, and the 100 or so other social networking sites.
Combine this race with a festival and barbeque, and you'll create even more ways to raise money. Sell food, drinks, and even commemorative tee-shirts. Sell banner space to sponsors, booths, and so on.
Source of Idea: Unknown. Australia ran a race in January of 1988.