Facilitation of "Fundraising Retreats"

What is a Fundraising Retreat?
Sometimes, thinking gets clouded when the pressure is on to make up for budget shortfalls. Staff worries about salary cuts, job losses and cut-backs on program funding. Board members feel that they should be doing more, and Executive Directors are worried about their effectiveness. Sound familiar?
Been there - done that - heard that...
The initial tendency is to cut back sharply on services and people. But that thinking assumes a finite number of ways to raise money for your cause. In reality, there are many ways to buffer your operating revenues, from incorporating additional venues within each event, to novel new ways of raising money that most charitable organizations have not yet tried or considered.
In one of the non-profits that dealt with support of cancer survivors, I was asked to chair a budget shortfall subcommittee, I put together a list summarizing 200 fundraising ideas that I had come across over the years, and put that list in front of 8 committee members before the planning meeting. Instead of going into that meeting with a bias to close down several of our services, we ended up developing 8 new ideas and revenue strategies that could raise money in the next two quarters (and beyond) - and without overloading our staff and volunteers.

When I published "The Almanac of Fundraising Ideas," my hope was that other fundraising committees would use it to get similar results by combining and refining successful ideas from other non-profits and charitable causes. And I believe that will happen when the fundraising committees actually use the book in that way.
But, in reality, I know that you have to sometimes "facilitate the conversation" for results to happen. That's what the facilitation meeting accomplishes. We all contributed. And my job was to simply lead them through a process that got us to the desired results.
I'd like to do that for your organization, and I call these "Fundraising Retreats." They should be conducted where there will be little interruptions for the participants, and a place where thinking and collaboration can occur easily. Sometimes, the best time to do these is over a weekend, and I'm very open to doing that. Here's all we'll need:
A comfortable place to work - this can be an office conference room or an offsite location with comfortable chairs and a roaring fireplace;

A couple of flip charts and markers, and/or a whiteboard;

Lots of post-in notes;

Projector for my computer (optional);

Someone to take notes for us: and

You and your team.

I'll send a special link to download my eBook for your team and take care of the rest.
Expected Outcomes:
A list of 7-10 solid fundraising ideas that can be implemented over the next two years;
A short list of 3 solid fundraising ideas that can be implemented in the next two quarters; and

Although not guaranteed, a better night's sleep for you and all of your team!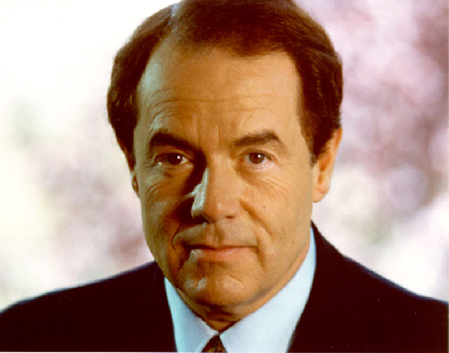 About the Author
Joe DiDonato is a senior executive whose background spans both the for-profit and non-profit worlds and whose experience ranges from staff and management functions to CEO and Board positions. Joe spends most of his time today writing and consulting, with a special interest in facilitating "Fundraising Retreats" for non-profits, school and religious organizations.
For a complete biography:
www.JoeDiDonato.com/biography.php