Video Courtesy of Space Hopper Relay Race - Stewarton
Our Sponsors for This Page:
To Order
The Almanac of Fundraising Ideas
eBook:
Gift Certificates are available when you check out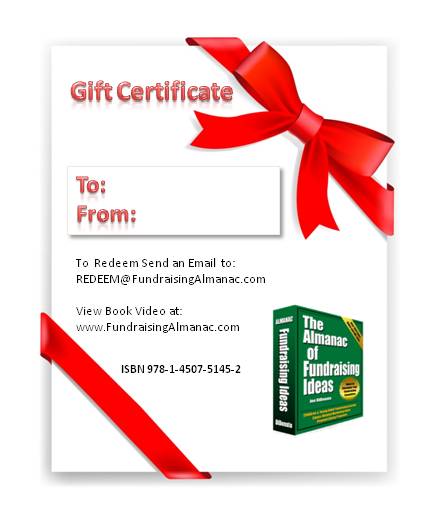 Road Rally

| | |
| --- | --- |
| Potential Revenues: | $$$$$ |
| Revenue Source: | Donations or pledges for running/walking laps, raffles, auctions, concession sales |
| Advertising: | Social media, press releases to local newspapers and TV/radio stations, website, all communications |
| Equipment/Supplies: | Signage, tents/stands for food and drinks for the runners/walkers, audio system, restroom facilities, banquet hall |
| Partners: | Area retailers, restaurants, and individuals |
| Volunteers Needed: | Committee structure to handle all aspects of the event (see write-up detail), hosts, guides and crowd management |
How It Works:
This fundraiser is modeled after the Relay for Life, which is the main cancer fundraising event of the American Cancer Society. Relay for Life events are held in local communities, universities, military bases, and even on the internet. Although the main objective of the Relay for Life is to raise money for cancer research and cancer patients, the event also helps spread cancer awareness, celebrate the lives of survivors, remember those who lost their lives to cancer, and unite a community in the fight against cancer. Dr. Gordon Klatt created the event in 1985.
Your relay will be modeled after this event, but named differently. Teams of 8-15 pay a $100-$1500 registration fee to compete in an 8-hour relay, where participants either walk or run. The teams also gather pledges, which also go to your group. Typical relay venues can last 24 hours, and include overnight accommodations. Many relays include a dinner the night before the event, and some include a candlelight vigil as a remembrance for the beneficiaries of your group's mission and work. On the day of the event, relays typically start off with a ceremonial lap to honor your group's work, followed by an opening lap where all of the teams carry banners around the track. At the end, a closing ceremony is conducted, which usually includes a final lap around the track by all participants. Awards are then given to teams for various achievements, such as most laps walked and most money raised.
Many committees are required to make this event a success.

Some of the typical functions include: an "outreach group" to solicit participation by your cause's beneficiaries, logistics, recruitment, public relations, refreshments and concessions, sponsorships, fundraising, activities and an overall chair person.
Ideas to Consider:
It will be extremely important to differentiate your event from similar relays, including the Relay for Life. This is usually done with the event name you choose, as well as the actual running of the event. If your cause is about animal rescue, then you might want to include the animals in the actual relay, as well as come up with a unique name like Pet Adoption Relay.
These fundraisers can also be about saving a school's music program after a budget cut. It could be named the Rockin' Relay, and incorporate music throughout the event – from the opening ceremonies to center field performances. Perhaps various school clubs and sports teams can be recruited for the relay teams, and in that manner, the event helps to bring the school together.
If you have the dinner event, you should try to include the Live Auction and Silent Auction venues discussed elsewhere in this book. These are very big fundraisers when supporting crowds gathered, as are Fifty-Fifty Raffles. Food and drink concessions should also be available if you plan on having spectators at your event.
Source of Idea:
As described in the write-up, with much credit to the American Cancer Society and Dr. Gordon Klatt, who walked for 24-hours in the original event at the University of Puget Sound in Tacoma, WA.