Our Sponsors for This Page:
To Order
The Almanac of Fundraising Ideas
eBook:
Gift Certificates are available when you check out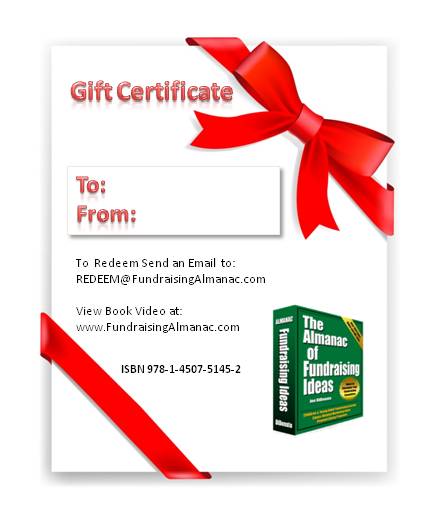 Puppy Cause Bands

| | |
| --- | --- |
| Potential Revenues: | $$$$ |
| Revenue Source: | Sales of cause bands made for puppies, adult dogs, kittens, cats, and other pets |
| Advertising: | Social media, posters, flyers, direct mail, press releases, website, media ads, all communications |
| Equipment/Supplies: | Supply of specially sized leg or neck bands for puppies, adult dogs kittens and cats |
| Partners: | Pet Stores |
| Volunteers Needed: | Designing the cause-bands, organizing the program, sales and marketing, and program implementation |
How It Works:
This is a new and untested "target market" for the ubiquitous cause wristband. It's also a population that's almost as large – if you count all four legs. The original idea was to use a child-sized plastic wristband and make it 'paw-sized.' We would then sell these wristbands to puppy and dog owners at pet stores, in prepackaged quantities of four per bag. The lure of "4 cause-bands per client" was a very strong catalyst for the idea.
But there were some safety concerns to consider with that original idea, as well as some design challenges. We'll talk about those issues first, and then suggest a couple of very promising avenues to explore.
Here is a quick discussion of the design problems, as well as some of the safety concerns. First, a child's wristband is still a bit big for most dogs, and we speculated that they would simply keep falling off. Then there was a concern that the puppies would want to play with the cause-bands more than wear them. And lastly, there was a real concern that the puppy or dog might swallow the band when it was freed from their legs.
All these factors are still valid, but there might be a couple of simpler solutions.

First, consider using bands with Velcro fasteners, or even a stretchy knit leg-warmer type design would work as a compromise. Slap Wrap™ bracelets also seem promising.

One supplier sold those bands in the $1 range.

All three offer a way to get at this new market.
For standard cause bands, you can Google "cause bands," "Slap Wrap," or start here:
http://www.Wristbands-With-A-Message.com.


Ideas to Consider:
If you change direction a little and create a "pet neckband," then you could eliminate both the safety and the design issues. The neckband could have a buckle or Velcro clasp, as well as a place for the ID tag.
Consider teaming up with a large pet store chain to make this work in a big way. You could split the proceeds or simply convince them that this is a great cause-related marketing opportunity. See Cause-Related Marketing later in this book.
If your charity is related to animals, you should have a willing partner at the pet store chains. But it's equally attractive to have the cause neckband reflect a cause for the human species, like cancer. A yellow or pink neckband would quickly identify the cause.
Lastly, consider neck-ware that becomes a runner accessory, where a front door key could be kept. Maybe in this form, it's a cause sweatband with a zipper key pocket. I'm sure you get the idea.
Source of Idea: The author believes these uses of the ubiquitous wristband to be an original idea.