Video Courtesy of Joe Hachem/Shane Warne Charity Poker Tournament

Our Sponsors for This Page:
To Order
The Almanac of Fundraising Ideas
eBook:
Gift Certificates are available when you check out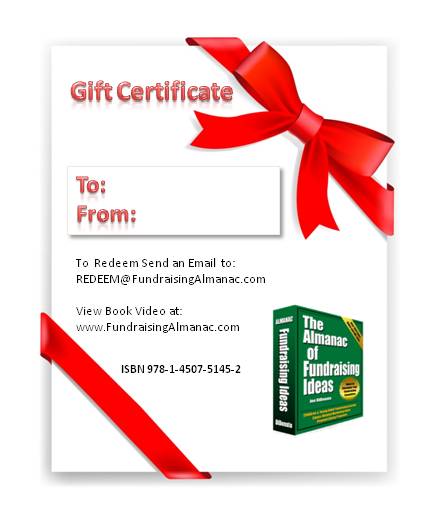 Poker Tournament

| | |
| --- | --- |
| Potential Revenues: | $$$$ |
| Revenue Source: | Attendance fees, silent and live auctions, raffles |
| Advertising: | Social media, press releases to local newspapers and TV/radio stations, website, all communications |
| Equipment/Supplies: | Event planning at facility or hotel will be a primary supplier, poker table rentals, tables for auction items, audio system |
| Partners: | Area fraternal organizations (Elks, VFW), hotels, businesses, restaurants, corporations, event brochure printer |
| Volunteers Needed: | Extensive committee structure to handle all aspects of the event |
How It Works:
Poker is a pretty easy game to learn, but it can take years to master. This is one of those events that can range from brining in professional organizers that put on events for the World Series of Poker or a down-home version where you invite hundreds of friends in the room for a night of fun. In this fundraiser, we'll focus on hosting a charity poker tournament featuring the wildly popular Texas Hold'em game: http://en.wikipedia.org/wiki/Texas_hold%27em. Many nonprofit groups and schools have replaced traditional fundraising events with a fun evening of Texas Hold'em because these poker tournaments draw big crowds and produce a substantial profit.
First of all, you are going to need a large meeting space for your event.

You'll need to check your local laws and regulations for acceptable locations for these types of charity gambling events.

Many of the fraternal organizations such as the Shriners, Moose, Elk, and VFW lodges will already have the necessary permits.

Even better, many have all the supplies you need to conduct your event as well.

Should you need to rent supplies, t
he good news is that nationwide suppliers exist that can rent you all of the equipment you need – including the dealers!

One of these nationwide companies is www.Casino-Equipment-Rental.com, but you can also rent tables and chairs, and sometimes even poker chips, from party furniture rental stores. Some even offer decks of cards and the dealer's shoe.

Shop this around to get the best deal for your event.
Ideas to Consider:
Poker tournaments offer dozens of ways to raise funds for your non-profit, including silent auctions, live auctions, raffles, poker tournaments, individual sponsorships, corporate sponsorships, cash bars, gourmet catered dinners, and of course attendance ticket sales. Assuming you can muster up a crowd of 400 players, each paying $100 to attend, you're starting with $40,000 in contributions. Add a zero to this equation – 4,000 players (note that some tournaments have 10,000 players) - and you can see how this can be a healthy fundraiser. The way the attendance fee works, is that it's a "buy-in" to play. Usually, the play continues until you're out of poker chips, which puts you out of the game at that table (a good time for a cash bar, silent auction, and raffle sales). Winners play other winners to get to a final winner.
You should probably make it simpler to play. Elimination of players at the tables should yield a first, second, and third prize at each table – all donated by area businesses. Another good idea is to rank players by skill level – novice, intermediate, and expert. This keeps the play fun for everyone. This is also a great way to determine prizes at each table. Choose an expert table, and the prize might be a trip to Las Vegas, while the novice table payout is a spa package at an exotic resort.
Consider custom poker chips that people can take home from the event. Here's a supplier: www.pokerchips.com.