Photo Courtesy of Indy's Brew-Ha-Ha

Our Sponsors for This Page:
To Order
The Almanac of Fundraising Ideas
eBook:
Gift Certificates are available when you check out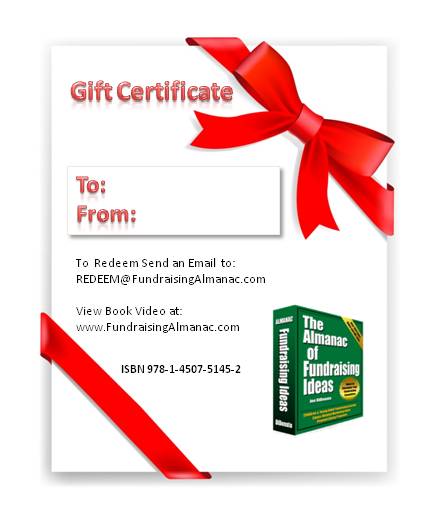 Microbrewery Tasting Event

| | |
| --- | --- |
| Potential Revenues: | $$$ |
| Revenue Source: | Attendance fees, silent and live auctions |
| Advertising: | Social media, press releases to local newspapers and TV/radio stations, website, all communications |
| Equipment/Supplies: | Event planning at facility chosen will be the primary supplier, tables, decorations, tasting booths |
| Partners: | Micro-breweries, businesses, restaurants, corporations |
| Volunteers Needed: | Committee structure to handle all aspects of the event, hosts and crowd management |
How It Works:
This is becoming a very popular alternative to the ubiquitous wine-tasting fundraisers that we've all come to love. The usual venue is on a Friday night from around 5:00 PM to 9:00 PM, with the tastings occurring between 5:00 PM and 8:00 PM. This is usually done to contain the amount of time that the beer will be consumed, as well as give everyone a chance to make it through the recommended 4-6 micro-breweries that are usually on-hand to pass out samples.
The typical attendance fee varies widely, from $5 - $45 at the door, with a discount for early ticket purchases and for any sort of membership that may be associated with your cause. Probably a $25 charge would seem like a deal to most people. That price includes all of the beer tastings, which you can usually get the micro-breweries to partially or totally cover as a donation. In turn, the micro-breweries usually come prepared with marketing materials, a special package offering, a gift card, or membership. Others have a restaurant attached, so these fundraisers are a way to get the word out.
John Geraci of Amherst Brewing Company in Amherst, MA donated all of the tastings to a Springfield Museum, because he liked the cause and the exposure.

The charge was only $5 at the door and they expected only 250 people to attend, and got over 500 people.

That included all of the tastings for the several micro-breweries that were present.
Ideas to Consider:
The Micro-Brewery Tastings have been very successfully used in the most unlikely of partnerships, such as the museum micro-brew tasting described above. However, that's just the kind of facility that makes the event special. You just need to secure a similar one for yours. One of the nicest events I've ever seen took place in the Monterey Aquarium in Monterey, CA. This was a dinner event with tables set between floor-to-ceiling, glass-walled enclosures for the fish. That would be a great venue for an event like this, as well. Depending on how close you are to a micro-brewery, and how extensive their property, you can consider doing the event there.
You should definitely consider using raffles, silent and live auctions, and any other fundraisers that you can run in conjunction. This is a wonderful event, where everyone will be a good mood. Maximize the opportunity.
Having some appropriate food selections on hand such as pizza squares, pretzels, peanuts, and so on, are usually part of these venues. You can usually get these catered, or a really inexpensive alternative is to visit your local Costco or Sam's Club and make the purchase there.
As this event involves liquor, you'll want to check whatever special permits or licenses you'll need. The micro-breweries' permits may or may not cover this event.
Source of Idea:
Micro-Brewery Tastings as a fundraiser have probably been around since the first micro-brewery opened its doors.

For purposes of this book, this idea came from the example in the above write-up.