Video Courtesy of Maryland Renaissance Fair

Our Sponsors for This Page:
To Order
The Almanac of Fundraising Ideas
eBook:
Gift Certificates are available when you check out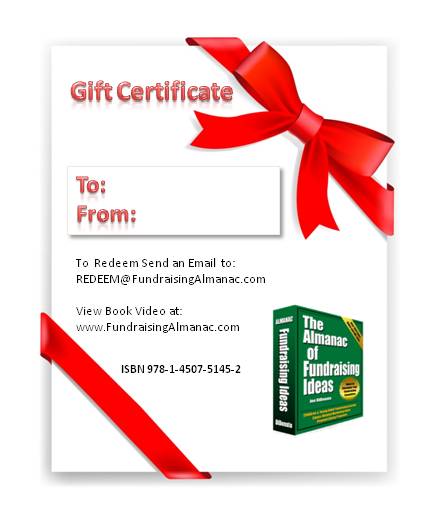 Medieval Fair

| | |
| --- | --- |
| Potential Revenues: | $$$$$ |
| Revenue Source: | Attendance fees, food/drink sales, other sales, donations |
| Advertising: | Social media, posters, flyers, direct mail, press releases, media ads, website, all communications |
| Equipment/Supplies: | Home-made attractions, cash boxes, credit card machines, and a rubber stamp for attendance |
| Partners: | A county fairground, state park or similar area |
| Volunteers Needed: | Extensive committees to organize the event, construction of attractions, running the event, crowd and traffic management |
How It Works:
Most Medieval Fairs are arranged to represent an imagined village in England or Europe, around the Middle Ages or during the reign of Elizabeth I, which is considered the English Renaissance. Revenues come from attendance fees for the weekend event, concessions, raffle ticket sales, and other types of sales.
These events can run the gamut from costumed parties to very extensive layouts in wooded areas or fairgrounds. In most medieval fairs there are many stages for performances scattered throughout. Most have regularly scheduled shows, usually put on by local Shakespearean acting groups, or other performing troupes. However, these acts can simply take advantage of local talent and include dancers, magicians, fire-eaters, musicians, jugglers, and singers. As visitors move between performance areas, they pass by medieval themed displays, as well as vendors selling handcrafted items, artwork, costumes, books, as well as your non-profit's logo items. Food and beverage vendors are also scattered throughout, as well as game and ride areas.
Exhibitions can include archery, axe-throwing, and Falconry (re: www.FalconryAcademy.com). Depending on safety considerations, some of these exhibitions can turn into games or instruction. "Dunk tanks," can also be rented from many suppliers (re: www.PartyOutfitters.com), which allow fair-goers to hit a target and get a medieval fair volunteer wet. Consider camouflaging the tanks to create a medieval look, and give them medieval names. Rides are typically animal rides or human-powered. Live animal displays are also fairly commonplace, so you can tap local farms. If you're doing your event in Maryland, consider including a joust as a main attraction – it's the state sport!
Don't underestimate the number of committees to pull off a themed event of this size.
Some of the typical functions you need include: talent and entertainment recruitment, scheduling, exhibitions, event logistics, public relations, refreshments and concessions, costumes, sponsorships, fundraising, crowd and traffic management, and an overall chair person.
Ideas to Consider:
In addition to the staged performances, think about recruiting several actors who can play medieval figures and roam the fair, interacting with the children and visitors. Magicians are perennial favorites, and you might even want a caricature artist around to capture the unique venue.
You might want to consider adding some daily raffles, which can be theme-based, such as a trip to one of the larger Renaissance fairs in the United States, or perhaps even a trip to England. Have your wandering troupe of actors sell the raffle tickets as they move through the crowds.
Consider encouraging visitors to wear costumes, by offering up a best costume award. Google "Medieval Fair Costumes" to find several suppliers. Also think about a large pavilion area where a "King Arthur's Feast" can be served up by a costumed wait staff.
Source of Idea:
John Langstaff is often credited. In 1957, Langstaff held "A Christmas Masque of Traditional Revels" in New York City.