Macaroni & Cheese - Thomas Jefferson Style

Our Sponsors for This Page:
To Order
The Almanac of Fundraising Ideas
eBook:
Gift Certificates are available when you check out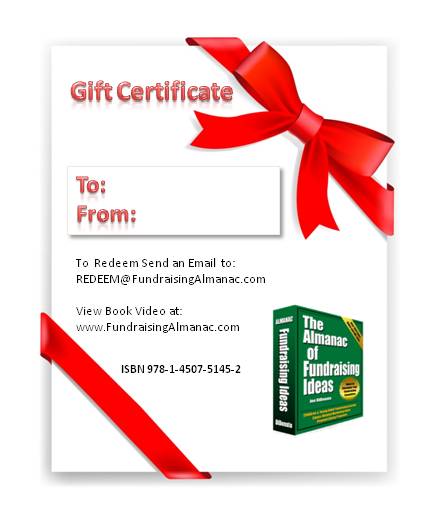 Macaroni & Cheese Social

| | |
| --- | --- |
| Potential Revenues: | $$$$ |
| Revenue Source: | Attendance fees, silent and live auctions |
| Advertising: | Social media, press releases to local newspapers and TV/radio stations, website, all communications |
| Equipment/Supplies: | Event planning at a suitable hotel will be primary supplier, table centerpieces, decorations, event tables |
| Partners: | Area hotels, businesses, restaurants, corporations, event brochure printer |
| Volunteers Needed: | Extensive committee structure to handle all aspects of the event |
How It Works:
This is the low-budget version of the Black Tie Gala. A bit "tongue-in-cheek" from a naming convention, this can still be a significant fundraiser, and with a very reasonable budget for food. Note: The only reference to this style of event after an extensive search of the internet was a passing reference from the NYU Graduate School. So this is going to seem pretty novel to most folks.
Instead of being faced with $60 to $100 a plate dinner costs, plus gratuities, associated with a Black Tie Gala, this event goes off at under $5-7 per plate. That means you can shave off up to $95 from the attendance cost for the food alone, and if you move it to a lower cost facility, you can very profitably price this event in the under $25/plate. From that point on, you're going to be running the same type of event as the Black Tie Gala, with maybe some 'slack' on the dress code side.
You'll still need a great speaker for the event, but not nearly the $20,000 per hour variety. As this will still be unique, and thus "press worthy," you should invite press and other media people to attend in order to take photographs of the participants in this novel social event. It's a time when non-profits have come under criticism for spending a lot on events this venue will seem very newsworthy.
From this point on, this event will be like any other gala dinner or ball event – a lot of hard work.

Conduct Silent Auctions and Live Auctions (refer to those sections in this book).

Lay out a well thought out plan for securing the facility, locking in the speaker(s)' schedules, printing and sending out the invitations, arranging decorations and catering, securing auction items, printing the event flyer, soliciting sponsorships, valet parking, and the endless amount of work it will take to do your version of this event.
Ideas to Consider:
If you can arrange for your auctioneer or emcee to do a live auction while the speakers are seated at the head table, that would probably be a great time to draw a lot of high bids from the audience. People want to be remembered for their generosity in front of important people. You can also notify silent auction winners while dinner is being served, and you can use the event's seating chart to identify where they are seated. Make sure to collect the winning bid.
In addition to overall event sponsors, consider selling table sponsorships for the 50-100 plus tables that will be available to seat 10 people each. Incorporate the cost of the 10 invitations into the table sponsorships, as that bulk price will ensure that the table is filled by the sponsor – more than likely, from their mutual companies.
Some vendors might even want to sponsor a gift for every attendee as a way to show their appreciation, as well as get their name in front of the attendees. These gift items can be spread out into three sponsorships – a door gift, a table gift, and a seat gift. Think 'unique' and you can probably get it sponsored at this type of event.
Source of Idea:
NYU Graduate School, Maryam Toloui, in a reference to the event (http://blogs.nyu.edu/blogs/ajr426/sswgsa10/) during her bid for GSA Vice President