Our Sponsors for this Page: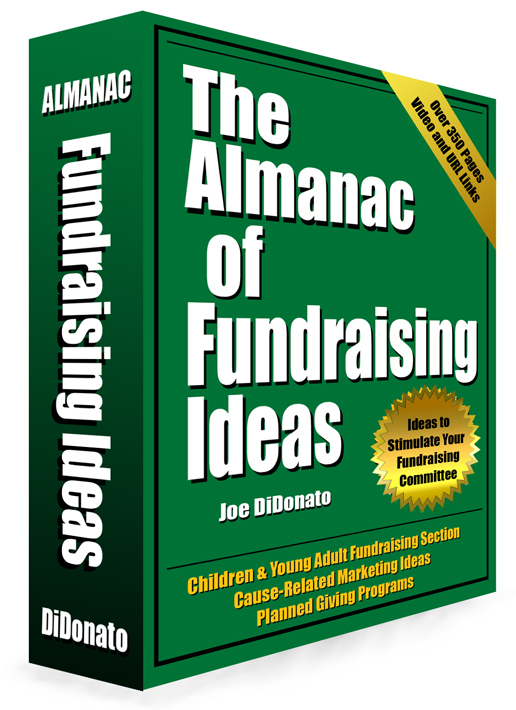 List Price: $14.95
Non-Profits & Volunteers: $11.57
After your purchase, you will be directed to a download site automatically


Money Back Guarantee If You're Not COMPLETELY Satisfied
Golf Ball Drop

| | |
| --- | --- |
| Potential Revenues: | $$$ |
| Revenue Source: | Purchases of numbered golf balls for $5 to $25 each |
| Advertising: | Social media, posters, flyers, direct mail, press releases, media ads, website, all communications |
| Equipment/Supplies: | Helicopter and golf balls – blocks of 1,000 up to 10,000 or more; raffle tickets; event banners |
| Partners: | News helicopters or private helicopters that do golf ball drops (Google "Golf Ball Drop"); area golf stores; area golf courses |
| Volunteers Needed: | Sellers of the balls, organizers for the event |
How It Works:
This fundraiser is a great media event. Local news helicopters are often solicited to do the drop live on television, but there are also private helicopter providers. The premise is simple. Sell pre-numbered raffle tickets that correspond to pre-numbered golf balls, for $5 to $25 each. Hoist them all in a net under a helicopter, and then drop them on a green from 15 to 30 feet in the air (about the height of a high wedge shot when you explain this to the golf course owner). You can't go much higher than that, as damage to the greens will occur.
The venue can vary from first ball in the cup (the ball on the bottom), to closest to the pin, to the 3 closest to the pin. The prizes can range from a 50:50 split of the money collected to sets of golf clubs, vacations, cars, and similar items. The more expensive the gift, the more you should charge per golf ball. Remember that a big cash prize is always the biggest draw.
You'll need a way of keeping track of which person is associated with which numbered golf ball, in case they're not at the drop event. You can do that by handing out pre-numbered sheets to the sellers. Before the drop, pull out any golf balls that didn't get sold. It's always better to issue the sheets in blocks of 1,000. Smaller organizations will probably sell 1,000, while large organizations will probably be able to sell 10,000 or more.
Ideas to Consider:
This may be a great finale to a golf tournament that you've organized, or as part of a large formal event that takes place at a golf course. If you can't get a golf course to cooperate, then consider painting a large target on an open field, with a golf cup and flag. If you can't get a helicopter, then consider a hot air balloon that's tethered over the green or the open field.
Consider tiered pricing to sell multiple balls, such as the tier shown below (based on a $5 raffle ticket):
| | |
| --- | --- |
| 1 Golf Ball | $ 5 |
| 10 Golf Balls | $ 40 |
| 20 Golf Balls | $ 75 |
| 30 Golf Balls | $100 |
Make it easy for people to talk themselves up to the next tier, by creating discounts for buying more.
Get permission to sell your raffle chances in high volume places such as malls, Wal-Mart, grocery stores, and similar locations. You can get banners and banner signs for under $40 from online suppliers such as www.VistaPrint.com. Have one banner for your cause and one explaining or showing the raffle event.
Source of Idea: The first example found by the author was in 2005 from The Englewood Chamber of Commerce Golf Classic & Ball Drop at the Rotonda Golf & Country Club in Englewood, FL.