Our Sponsors for this Page:

Gift Certificates are available when you check out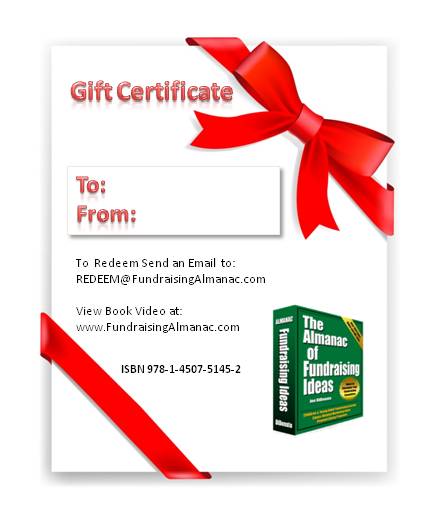 Fashion Show
| | |
| --- | --- |
| Potential Revenues: | $$$ |
| Revenue Source: | Attendance fees, food/drink sales, raffles, silent auctions, donations |
| Advertising: | Flyers |
| Equipment/Supplies: | Fashions, tables for selling food, a cash box, seating, tickets, and a rubber stamp for attendance |
| Partners: | School , church or other facility that has a stage |
| Volunteers Needed: | Organizing the program, fashion models, making flyers, making the event brochure, conducting the show, adult supervision of crowds |
How It Works:
These are great events to run in a school or church auditorium that has a stage. Money is made from attendance fees, the sale of food and beverages baked by parents and students, as well as any donated items. Fashions are loaned by area merchants and boutiques, in exchange for having their names published in an event brochure that's handed out to all of the attendees. Donated food and other items for sale or to be raffled are usually displayed at the entrance to the auditorium.
A boy and girl team is usually chosen to be the host and hostess for the events of the evening. At the end, this team calls up all the "fashion models" for applause, and makes any other announcements.
Ideas to Consider:
Sometimes a silent auction (see Silent Auctions) can be run at the start of this event, and then everyone moves inside to watch the fashion show. Silent auction winners can then be announced between show segments, while the kids are changing into their fashions.
Source of Idea: Unknown. The author was invited to a fashion show that was put on in Newbury Park, CA at a local middle school.