Keith McLane Gives Tips on Auctioneering at SF Bachelor Auction

Our Sponsors for This Page:
To Order
The Almanac of Fundraising Ideas
eBook:
Gift Certificates are available when you check out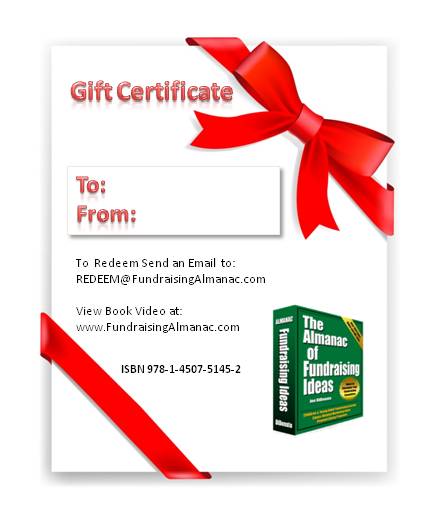 Bachelor Auction
Potential Revenues:

$$$$

Revenue Source:

Auction fees paid for a date with eligible bachelors/ bachelorettes

Advertising:

Social media, press releases,
flyers, posters, website, all
communications.

Equipment/Supplies:

Stage and auditorium, bidding
signs

Partners:

Single celebrities and local
company nominees, event
sponsors, radio/TV people

Volunteers Needed:

20-25 bachelors/bachelorettes
from the area, emcee/ auctioneer, collectors of contributions, event
organizers and committees.
How It Works:
These are great fundraisers when the venue is appropriate for your organization. In this section, only the male version of this auction will be discussed, but know that bachelorette auctions are equally good fundraisers. Although these auctions can be part of larger events, the event discussed treats the bachelor auction as the main venue. In this event, large contributions are created by audience bidding, in an auction format, on each bachelor.
Getting the bachelors is half the fun, and you should set a goal of 20-25 single, eligible men. One way to find bachelors is to create a competitive challenge and announce it to local business, news media, fire stations, and especially associations like National Association of Women Business Owners (NAWBO). Getting groups like these involved is a great way to get attendance from supporters, as well as to sell event sponsorships. Consider creating a "traveling award" that goes to the bachelor's sponsoring organization that raises the most money through
bidding.
Encourage the bachelors and their organizations to invite eligible ladies of means to come and offer their support. By making this a dinner and social evening, a table of 10 seats can be sold to a participating organization at $150 per seat (which should include a company banner). If all the tables can't be pre-sold, then sell table sponsorships with a sponsor banner on the table, and use a higher single-seat price.
You should pre-package date venues with each winning bid. You may want to have several tiers that the auctioneer can use to entice higher bids. Ask area entertainment businesses (clubs, restaurants, dinner boats, etc.) to donate the packages to your cause.
Make sure you have volunteer help and a way to collect the winning bids. Portable credit card machines are going to be an absolute necessary to handle the larger bids. The bidding tends to be more fun in this type of event if people raise their hands, but you can also consider bidding wands at each of the tables or place settings.
Ideas to Consider:
Get TV and news celebrities involved, as they can influence attendance in a number of ways, including offering free attendance tickets on their shows, event promotion, and support for their bachelor.

Favor a more formal event with dinner, and make sure that your emcee and auctioneer are entertaining. Keep this an upbeat evening, so that everyone has a good time. Hand out an elegant souvenir for attending, complete with your logo and website.

If you come up with excess date packages, or perhaps a "ladies only" spa package, consider selling raffle tickets to everyone in attendance. Maximize the donations from each of the attendees, and give them a way to win if they're not the successful bidders.

Source of Idea: Unknown. Probably one of the larger venues is the San Francisco Bachelor Auction now in its 8th year. They feature 25 Bay Area bachelors and use a very formal and elegant format.